Thursday, 9 February
Morning Prayer
The Fifth Sunday after The Epiphany
Charles Freer Andrews
The Opening
Opening Sentence
From the rising of the sun to its setting my Name shall be great among the nations, and in every place incense shall be offered to my Name, and a pure offering: for my Name shall be great among the nations, says the Lord of hosts. Malachi 1:11
Hymn: O God, our help in ages past
O God, our help in ages past,
our hope for years to come,
our shelter from the stormy blast,
and our eternal home:
Under the shadow of thy throne,
thy saints have dwelt secure;
sufficient is thine arm alone,
and our defense is sure.
Before the hills in order stood,
or earth received her frame,
from everlasting thou art God,
to endless years the same.
A thousand ages in thy sight
are like an evening gone;
short as the watch that ends the night
before the rising sun.
Time, like an ever-rolling stream,
bears all its sons away;
they fly, forgotten, as a dream
dies at the opening day.
O God, our help in ages past,
our hope for years to come,
be thou our guide while troubles last,
and our eternal home!
Choir: Mennonite youth choir from Minnesota
Words: Isaac Watts (1719)
Music: William Croft (1708)
Confession
Let us confess our sins against God and our neighbor.
Most merciful God, we confess that we have sinned against you in thought, word, and deed, by what we have done, and by what we have left undone. We have not loved you with our whole heart; we have not loved our neighbors as ourselves. We are truly sorry and we humbly repent. For the sake of your Son Jesus Christ, have mercy on us and forgive us; that we may delight in your will, and walk in your ways, to the glory of your Name. Amen.
Almighty God have mercy on us, forgive us all our sins through our Lord Jesus Christ, strengthen us in all goodness, and by the power of the Holy Spirit keep us in eternal life. Amen.
Versicle and Response
Lord, open our lips.
And our mouth shall proclaim your praise.
Glory to the Father,
and to the Son,
and to the Holy Spirit:
as it was in the beginning,
is now, and will be forever Amen.
The Lord has shown forth his glory:
Come let us adore him.
Venite
Psalm 95:1-7
Come let us sing to the Lord;*
let us shout for joy to the Rock of our salvation.
Let us come before his presence with thanksgiving*
and raise a loud shout to him with psalms.
For the Lord is a great God,*
and a great King above all gods.
In his hand are the caverns of the earth,*
and the heights of the hills are his also.
The sea is his, for he made it,*
and his hands have molded the dry land.
Come, let us bow down, and bend the knee,*
and kneel before the Lord our Maker.
For he is our God, and we are the people of his pasture
and the sheep of his hand.*
Oh, that today you would hearken to his voice!
Antiphon
The Lord has shown forth his glory:
Come let us adore him.
The Psalms
Psalm 146
or Coverdale
1 Hallelujah!
Praise the LORD, O my soul!*
I will praise the LORD as long as I live;
I will sing praises to my God while I have my being.
2 Put not your trust in rulers, nor in any child of earth,*
for there is no help in them.
3 When they breathe their last, they return to earth,*
and in that day their thoughts perish.
4 Happy are they who have the God of Jacob for their help!*
whose hope is in the LORD their God;
5 Who made heaven and earth, the seas, and all that is in them;*
who keeps his promise for ever;
6 Who gives justice to those who are oppressed, *
and food to those who hunger.
7 The LORD sets the prisoners free;
the LORD opens the eyes of the blind;*
the LORD lifts up those who are bowed down;
8 The LORD loves the righteous;
the LORD cares for the stranger;*
he sustains the orphan and widow,
but frustrates the way of the wicked.
9 The LORD shall reign for ever,*
your God, O Zion, throughout all generations.
Hallelujah!
Psalm 147
or Coverdale
1 Hallelujah!
How good it is to sing praises to our God!*
how pleasant it is to honor him with praise!
2 The LORD rebuilds Jerusalem;*
he gathers the exiles of Israel.
3 He heals the brokenhearted*
and binds up their wounds.
4 He counts the number of the stars*
and calls them all by their names.
5 Great is our LORD and mighty in power;*
there is no limit to his wisdom.
6 The LORD lifts up the lowly,*
but casts the wicked to the ground.
7 Sing to the LORD with thanksgiving;*
make music to our God upon the harp.
8 He covers the heavens with clouds*
and prepares rain for the earth;
9 He makes grass to grow upon the mountains *
and green plants to serve mankind.
10 He provides food for flocks and herds*
and for the young ravens when they cry.
11 He is not impressed by the might of a horse; *
he has no pleasure in the strength of a man;
12 But the LORD has pleasure in those who fear him,*
in those who await his gracious favor.
13 Worship the LORD, O Jerusalem;*
praise your God, O Zion;
14 For he has strengthened the bars of your gates;*
he has blessed your children within you.
15 He has established peace on your borders; *
he satisfies you with the finest wheat.
16 He sends out his command to the earth,*
and his word runs very swiftly.
17 He gives snow like wool;*
he scatters hoarfrost like ashes.
18 He scatters his hail like bread crumbs;*
who can stand against his cold?
19 He sends forth his word and melts them;*
he blows with his wind, and the waters flow.
20 He declares his word to Jacob,*
his statutes and his judgments to Israel.
21 He has not done so to any other nation;*
to them he has not revealed his judgments.
Hallelujah!
Gloria Patri
Glory be to the Father, and to the Son, and to the Holy Ghost.
As it was in the beginning, is now, and ever shall be: world without end. Amen. Amen.
The Lessons
The Old Testament Reading
Isaiah 60:1-17
Arise, shine; for your light has come, and the glory of the LORD has risen upon you. For darkness shall cover the earth, and thick darkness the peoples; but the LORD will arise upon you, and his glory will appear over you. Nations shall come to your light, and kings to the brightness of your dawn. Lift up your eyes and look around; they all gather together, they come to you; your sons shall come from far away, and your daughters shall be carried on their nurses' arms. Then you shall see and be radiant; your heart shall thrill and rejoice, because the abundance of the sea shall be brought to you, the wealth of the nations shall come to you. A multitude of camels shall cover you, the young camels of Midian andh; all those from SHebrews shall come. They shall bring gold and frankincense, and shall proclaim the praise of the LORD. All the flocks of Kedar shall be gathered to you, the rams of Nebaioth shall minister to you; they shall be acceptable on my altar, and I will glorify my glorious house. Who are these that fly like a cloud, and like doves to their windows? For the coastlands shall wait for me, the ships of Tarshish first, to bring your children from far away, their silver and gold with them, for the name of the LORD your God, and for the Holy One of Israel, because he has glorified you. Foreigners shall build up your walls, and their kings shall minister to you; for in my wrath I struck you down, but in my favor I have had mercy on you. Your gates shall always be open; day and night they shall not be shut, so that nations shall bring you their wealth, with their kings led in procession. For the nation and kingdom that will not serve you shall perish; those nations shall be utterly laid waste. The glory of Lebanon shall come to you, the cypress, the plane, and the pine, to beautify the place of my sanctuary; and I will glorify where my feet rest. The descendants of those who oppressed you shall come bending low to you, and all who despised you shall bow down at your feet; they shall call you the City of the LORD, the Zion of the Holy One of Israel. Whereas you have been forsaken and hated, with no one passing through, I will make you majestic forever, a joy from age to age. You shall suck the milk of nations, you shall suck the breasts of kings; and you shall know that I, the LORD, am your Savior and your Redeemer, the Mighty One of Jacob. Instead of bronze I will bring gold, instead of iron I will bring silver; instead of wood, bronze, instead of stones, iron. I will appoint Peace as your overseer and Righteousness as your taskmaster.
The Word of the Lord.
Thanks be to God.
Canticle 8 The Song of Moses
Exodus 15:1-6, 11-13, 17-18
Cantemus Domino
I will sing to the Lord, for he is lofty and uplifted; *
the horse and its rider has he hurled into the sea.
The Lord is my strength and my refuge; *
the Lord has become my Savior.
This is my God and I will praise him, *
the God of my people and I will exalt him.
The Lord is a mighty warrior; *
Yahweh is his Name.
The chariots of Pharaoh and his army has he hurled into the sea; *
the finest of those who bear armor have been
drowned in the Red Sea.
The fathomless deep has overwhelmed them; *
they sank into the depths like a stone.
Your right hand, O Lord, is glorious in might; *
your right hand, O Lord, has overthrown the enemy.
Who can be compared with you, O Lord, among the gods? *
who is like you, glorious in holiness,
awesome in renown, and worker of wonders?
You stretched forth your right hand; *
the earth swallowed them up.
With your constant love you led the people you redeemed; *
with your might you brought them in safety to
your holy dwelling.
You will bring them in and plant them *
on the mount of your possession,
The resting-place you have made for yourself, O Lord, *
the sanctuary, O Lord, that your hand has established.
The Lord shall reign *
for ever and for ever.
Glory to the Father, and to the Son, and to the Holy Spirit: *
as it was in the beginning, is now, and will be for ever. Amen.
New Testament Reading
2 Timothy 2:14-26
Remind them of this, and warn them before God that they are to avoid wrangling over words, which does no good but only ruins those who are listening. Do your best to present yourself to God as one approved by him, a worker who has no need to be ashamed, rightly explaining the word of truth. Avoid profane chatter, for it will lead people into more and more impiety, and their talk will spread like gangrene. Among them are Hymenaeus and Philetus, who have swerved from the truth by claiming that the resurrection has already taken place. They are upsetting the faith of some. But God's firm foundation stands, bearing this inscription: "The Lord knows those who are his," and, "Let everyone who calls on the name of the Lord turn away from wickedness." In a large house there are utensils not only of gold and silver but also of wood and clay, some for special use, some for ordinary. All who cleanse themselves of the things I have mentioned will become special utensils, dedicated and useful to the owner of the house, ready for every good work. Shun youthful passions and pursue righteousness, faith, love, and peace, along with those who call on the Lord from a pure heart. Have nothing to do with stupid and senseless controversies; you know that they breed quarrels. And the Lord's servant must not be quarrelsome but kindly to everyone, an apt teacher, patient, correcting opponents with gentleness. God may perhaps grant that they will repent and come to know the truth, and that they may escape from the snare of the devil, having been held captive by him to do his will.
The Word of the Lord.
Thanks be to God.
Canticle 19 The Song of the Redeemed
Revelation 15:3-4
Magna et mirabilia
O ruler of the universe, Lord God,
great deeds are they that you have done, *
surpassing human understanding.
Your ways are ways of righteousness and truth, *
O King of all the ages
Who can fail to do you homage, Lord
and sing the praises of your Name
for you only are the Holy One.
All nations will draw near and fall down before you
because your just and holy works have been revealed.
Glory to the Father, and to the Son, and to the Holy Spirit
as it was in the beginning, is now, and will be for ever. Amen.
The Gospel
Mark 10:17-31
As he was setting out on a journey, a man ran up and knelt before him, and asked him, "Good Teacher, what must I do to inherit eternal life?" Jesus said to him, "Why do you call me good? No one is good but God alone. You know the commandments: 'You shall not murder; You shall not commit adultery; You shall not steal; You shall not bear false witness; You shall not defraud; Honor your father and mother.' " He said to him, "Teacher, I have kept all these since my youth." Jesus, looking at him, loved him and said, "You lack one thing; go, sell what you own, and give the money to the poor, and you will have treasure in heaven; then come, follow me." When he heard this, he was shocked and went away grieving, for he had many possessions. Then Jesus looked around and said to his disciples, "How hard it will be for those who have wealth to enter the kingdom of God!" And the disciples were perplexed at these words. But Jesus said to them again, "Children, how hard it is to enter the kingdom of God! It is easier for a camel to go through the eye of a needle than for someone who is rich to enter the kingdom of God." They were greatly astounded and said to one another, "Then who can be saved?" Jesus looked at them and said, "For mortals it is impossible, but not for God; for God all things are possible." Peter began to say to him, "Look, we have left everything and followed you." Jesus said, "Truly I tell you, there is no one who has left house or brothers or sisters or mother or father or children or fields, for my sake and for the sake of the good news, who will not receive a hundredfold now in this age-houses, brothers and sisters, mothers and children, and fields with persecutions-and in the age to come eternal life. But many who are first will be last, and the last will be first." Hear what the Spirit is saying to the Church.
The Word of the Lord.
Thanks be to God.
The Commemoration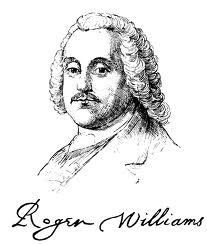 Charles Freer Andrews (1871 1940) was an English priest, educator and Indian freedom fighter who is best known as an associate of Mahatma Gandhi. Andrews greatly admired the philosophy of the young Mohandas Gandhi and was instrumental in convincing him to return to India from South Africa, where Gandhi was a leading light in the Indian civil rights struggle there. He was affectionately known as Christ's Faithful Apostle, and also, for his contributions to the Indian Independence Movement the Mahatma and his students at St. Stephen's College, Delhi named him, Deenabandhu, or 'Friend of the Poor'.
Andrews had been involved in the Christian Social Union since college, and was interested in exploring the relationship between a commitment to the gospel and a commitment to justice, through which he was attracted to struggles for justice throughout the British Empire, especially in India.
In 1904 he joined the Cambridge Brotherhood in Delhi and arrived there to teach philosophy at St. Stephen's College, where he famously grew close to many of his Indian colleagues and students. Increasingly dismayed by the racist behavior and treatment of Indians by British officials and civilians, he supported Indian political aspirations, and soon became involved in the activities of the Indian National Congress.
Well known for his persuasive ways, intellect and keen sense of moral firmness, he was asked by senior Indian political leader Gopal Krishna Gokhale to visit South Africa and help the Indian community there resolve their political disputes with the Government. He met there a young Gujarati lawyer, Mohandas Gandhi who was attempting to organize the Natal Indian Congress and the Indian community to protest the racial discrimination and police legislation that infringed upon their civil liberties.
Andrews was deeply impressed with Gandhi's knowledge of Christian values, and his espousal of the concept of ahimsa, non-violence - something that Gandhi mixed with inspiration from elements of Christian anarchism. He helped Gandhi organize an Ashram in Natal and publish his famous magazine, The Indian Opinion.
Following the advice of several Indian Congress leaders and, significantly, that of Principal S K Rudra of St. Stephen's College, Andrews was instrumental in persuading Gandhi to return to India with him in 1915.
When news reached India of the mistreatment of Indian indentured labourers in Fiji, the Indian Government, in September 1915, sent Andrews and W.W. Pearson to make inquiries. The two visited numerous plantations and interviewed indentured labourers, overseers and Government officials and on their return to India also interviewed returned labourers. In their report, Andrews and Pearson highlighted the ills of the indenture system which led to a stop of further transportation of Indian labour to the British colonies.
Andrews made a second visit to Fiji in 1917 and although reported on some improvements, was still appalled at the moral degradation of the indentured labourers. He called for an immediate end to indenture and the system of Indian indentured labour was formally abolished in 1920.
About this time, Gandhi reasoned to Andrews that it was probably best for sympathetic Britons like himself to leave the freedom struggle to Indians. So, from 1935 onwards, Andrews began to spend more time back in Britain, teaching young people all over the country about Christs call to radical discipleship. Gandhi's affectionate nickname for Andrews was Christs Faithful Apostle, based on the initials of his name, "C.F.A". He was widely known as Gandhi's closest friend and was perhaps the only major figure to address Gandhi by his first name, Mohan.
Charlie Andrews died on April 5, 1940 during a visit to Calcutta, and is buried there. He is widely commemorated and respected in India, and was a major character portrayed by British actor Ian Charleson in the 1982 film Gandhi by Richard Attenborough.
from Wikipedia
Prayer
Gracious God, you called Charles Freer Andrews to empty himself, after the example of our Savior, so that he might proclaim your salvation to the peoples of India and the Pacific Islands: By your Holy Spirit inspire us with like zeal to bring together people of every race and class, that there may be one Body and one Spirit in Jesus Christ, our Savior; who with you and the Holy Spirit lives and reigns, one God, now and for ever.
Alternate Psalm and Readings
Psalm 113:2-8
Deuteronomy 15:7-11
Ephesians 2:13-22
Matthew 23:8-12
The Creed
The Apostle's Creed
I believe in God, the Father alvmighty,
creator of heaven and earth.
I believe in Jesus Christ, his only son, our Lord.
He was conceived by the power of the Holy Spirit
and born of the Virgin Mary.
He suffered under Pontius Pilate,
was crucified, died, and was buried.
He descended to the dead.
On the third day he rose again.
He ascended into heaven,
and is seated at the right hand of the Father.
He will come again to judge the living and the dead.
I believe in the Holy Spirit,
the holy catholic Church,
the communion of saints,
the forgiveness of sins,
the resurrection of the body,
and the life everlasting. Amen.
The Prayers
The Lord's Prayer
or traditional
Our Father in heaven,
hallowed be your Name,
your kingdom come,
your will be done,
on earth as in heaven.
Give us today our daily bread.
Forgive us our sins
as we forgive those
who sin against us.
Save us from the time of trial,
and deliver us from evil.
For the kingdom, the power,
and the glory are yours,
now and for ever. Amen.
Suffrages
Show us your mercy, O Lord;
And grant us your salvation.
Clothe your ministers with righteousness;
Let your people sing with joy.
Give peace, O Lord, in all the world;
For only in you can we live in safety.
Lord, keep this nation under your care;
And guide us in the way of justice and truth.
Let your way be known upon earth;
Your saving health among all nations.
Let not the needy, O Lord, be forgotten;
Nor the hope of the poor be taken away.
Create in us clean hearts, O God;
And sustain us with your Holy Spirit.
Collect of the Day: The Fifth Sunday after the Epiphany
Set us free, O God, from the bondage of our sins, and give us the liberty of that abundant life which you have made known to us in your Son our Savior Jesus Christ; who lives and reigns with you, in the unity of the Holy Spirit, one God, now and for ever. Amen.
For Mission
Almighty and everlasting God,
by whose Spirit the whole body of your faithful people
is governed and sanctified:
Receive our supplications and prayers
which we offer before you for
all members of your holy Church,
that in their vocation and ministry
they may truly and devoutly serve you;
through our Lord and Savior Jesus Christ. Amen.
World Cycle of Prayer
We pray for the people of Belarus.
Ecumenical Cycle of Prayer
We pray for our sisters and brothers members of the Southern Presbyterian Church (Australia).
A Collect for the Renewal of Life
O God, the King eternal,
who divides the day from the night
and turns the shadow of death into the morning:
Drive far from us all wrong desires,
incline our hearts to keep your law,
and guide our feet into the way of peace;
that, having done your will with cheerfulness while it was day,
we may, when night comes,
rejoice to give you thanks;
through Jesus Christ our Lord. Amen.
Hymn: To my humble supplication
To my humble supplication
Lord, give ear and acceptation
Save thy servant, that hath none
Help nor hope but Thee alone. Amen.
Prayers and Intercessions
Let us pray now for our own needs and those of others.
Birthdays
Anniversaries
For Recovery from Sickness
For Travelers
For a Person in Trouble or Bereavement
For Those to be Baptized
For the Departed
Full list of prayers
For Peace Among Nations
Almighty God our heavenly Father,
guide the nations of the world
into the way of justice and truth,
and establish among them that peace
which is the fruit of righteousness,
that they may become the kingdom
of our Lord and Savior Jesus Christ. Amen.
For Those in the Armed Forces of Our Country
Almighty God,
we commend to your gracious care and keeping
all the men and women of our armed forces
at home and abroad.
Defend them day by day with your heavenly grace;
strengthen them in their trials and temptations;
give them courage to face the perils which beset them;
and grant them a sense of your abiding presence
wherever they may be;
through Jesus Christ our Lord. Amen.
For the Conservation of Natural Resources
Almighty God, in giving us
dominion over things on earth,
you made us fellow workers in your creation:
Give us wisdom and reverence
so to use the resources of nature,
that no one may suffer from our abuse of them,
and that generations yet to come
may continue to praise you for your bounty;
through Jesus Christ our Lord. Amen.
Christ is made the sure foundation,
Christ the head and cornerstone,
chosen of the Lord, and precious,
binding all the Church in one;
holy Zion's help for ever,
and her confidence alone.
All that dedicated city,
dearly loved of God on high,
in exultant jubilation
pours perpetual melody;
God the One in Three adoring
in glad hymns eternally.
To this temple, where we call thee,
come, O Lord of Hosts, today;
with thy wonted loving-kindness
hear thy people as they pray,
and thy fullest benediction
shed within its walls alway.
Here vouchsafe to all thy servants
what they ask of thee of gain;
what they gain from thee, for ever
with the blessèd to retain,
and hereafter in thy glory
evermore with thee to reign.
Music: Henry Purcell
Words: Latin, c7th--8th century, translated by John Mason Neale
Harvard University Choir
A Prayer Attributed to St. Francis
Lord, make us instruments of your peace. Where there is hatred, let us sow love; where there is injury, pardon; where there is discord, union; where there is doubt, faith; where there is despair, hope; where there is darkness, light; where there is sadness, joy. Grant that we may not so much seek to be consoled as to console; to be understood as to understand; to be loved as to love. For it is in giving that we receive; it is in pardoning that we are pardoned; and it is in dying that we are born to eternal life. Amen.
General Thanksgiving
Almighty God, Father of all mercies, we your unworthy servants give you humble thanks for all your goodness and loving-kindness to us and to all whom you have made. We bless you for our creation, preservation, and all the blessings of this life; but above all for your immeasurable love in the redemption of the world by our Lord Jesus Christ; for the means of grace, and for the hope of glory. And, we pray, give us such an awareness of your mercies, that with truly thankful hearts we may show forth your praise, not only with our lips, but in our lives, by giving up our selves to your service, and by walking before you in holiness and righteousness all our days; through Jesus Christ our Lord, to whom, with you and the Holy Spirit, be honor and glory throughout all ages. Amen.
A Prayer of St. Chrysostom
Almighty God, you have given us grace at this time with one accord to make our common supplication to you; and you have promised through your well-beloved Son that when two or three are gathered together in his Name you will be in the midst of them: Fulfill now, O Lord, our desires and petitions as may be best for us; granting us in this world knowledge of your truth, and in the age to come life everlasting. Amen.
The Ending
Benediction
Let us bless the Lord.
Thanks be to God.
May the God of hope fill us with all joy and peace in believing through the power of the Holy Spirit. Amen. Romans 15:13
Hymn: God Be With You
God be with you till we meet again;
By his counsels guide, uphold you;
With his sheep securely fold you.
God be with you till we meet again.
Till we meet, till we meet,
Till we meet at Jesus' feet,
Till we meet, till we meet,
God be with you till we meet again.