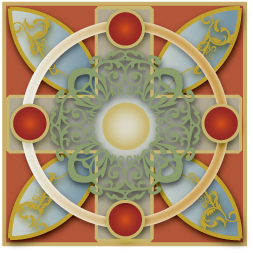 indicates a definition. Hold your cursor over the symbol.
Note that most links also have brief definitions. Hold your cursor over the link and wait a moment.
---
Vlasios (Blaise)
On this day we celebrate the memory of Vlasios, Bishop of Sevastia (now Sivas in Turkey).
Vlasios lived during the reign of Emperor Licinius in 315.
Vlasios lived in the cave of a mountain, where the wild beasts came and were tamed by his blessing. Moreover, the saint was also experienced in medicine. Thus, he received from God the gift to perform miracles and through divine grace he cured many people. However, he was arrested and brought to governor Agricolaus. The saint confessed the name of Christ in front of him and, for doing so, he was beaten and thrown to prison. When he was being brought to prison, seven women followed him who confessed Jesus Christ to be true God: they were executed, as was Vlasios.
Glory be to God forever, Amen.